From His Heart to Yours
Author and Founder of Modern Kadampa Buddhism
The works of Geshe Kelsang Gyatso...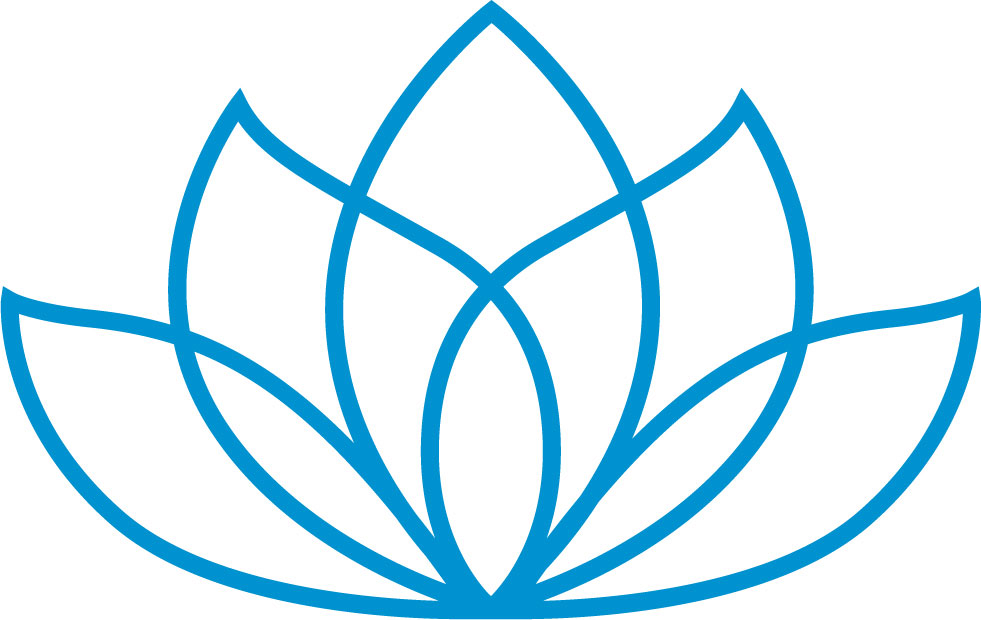 Heart to Heart
One of the ways in which Venerable Geshe Kelsang Gyatso has been able to make a positive impact on the lives of so many people around the world is by giving a modern presentation of Buddha's teachings through the collection of his twenty-three books. Watch this video to discover how, and from where, these books appear.
Continue on this page to find out more ways this extraordinary being has given so much to the people of this world...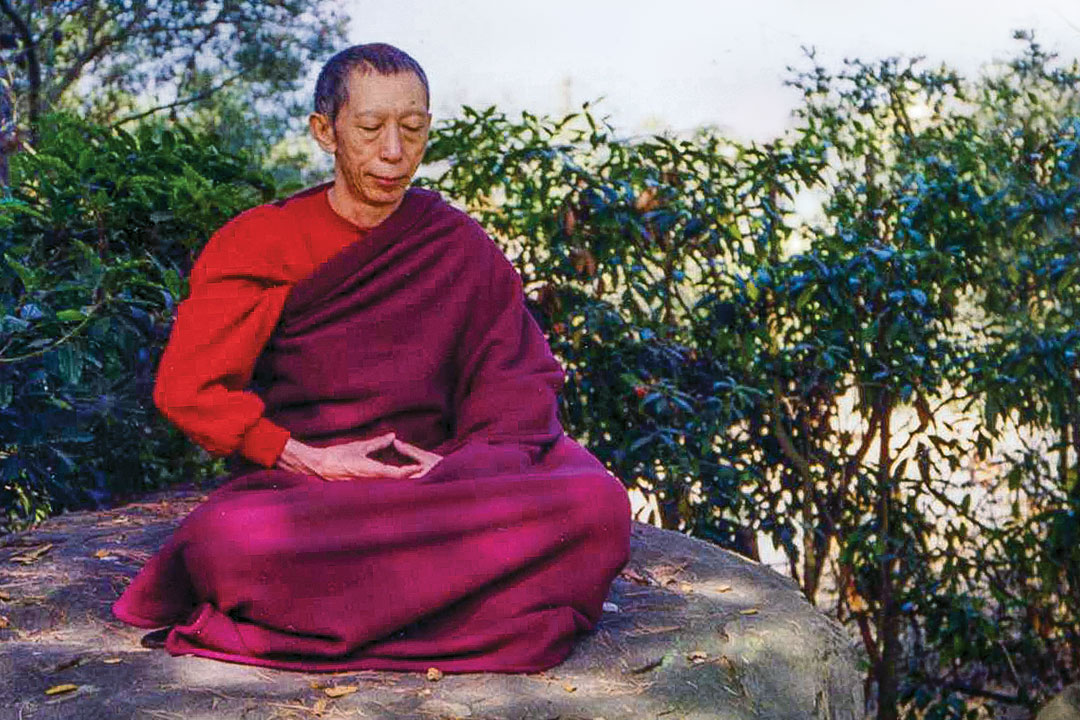 A Lifetime in Meditation
Venerable Geshe Kelsang Gyatso Rinpoche, or Geshe-la as he is affectionately known, is a fully accomplished meditation master who holds the very essence of Buddha's teachings in his heart. Having spent a lifetime in meditation, Geshe-la deeply understands the value of Buddha's teachings and their power to solve the problems that we all face in our modern world.
The only way we can make ourself and others happy all the time is through practising Buddha's teachings. This is because happiness depends on a peaceful mind. Through practising Buddha's teachings we can develop and maintain a peaceful mind all the time, so that we will be happy all the time; regardless of whether our external conditions are good or bad, if we maintain a peaceful mind all the time we will be happy all the time.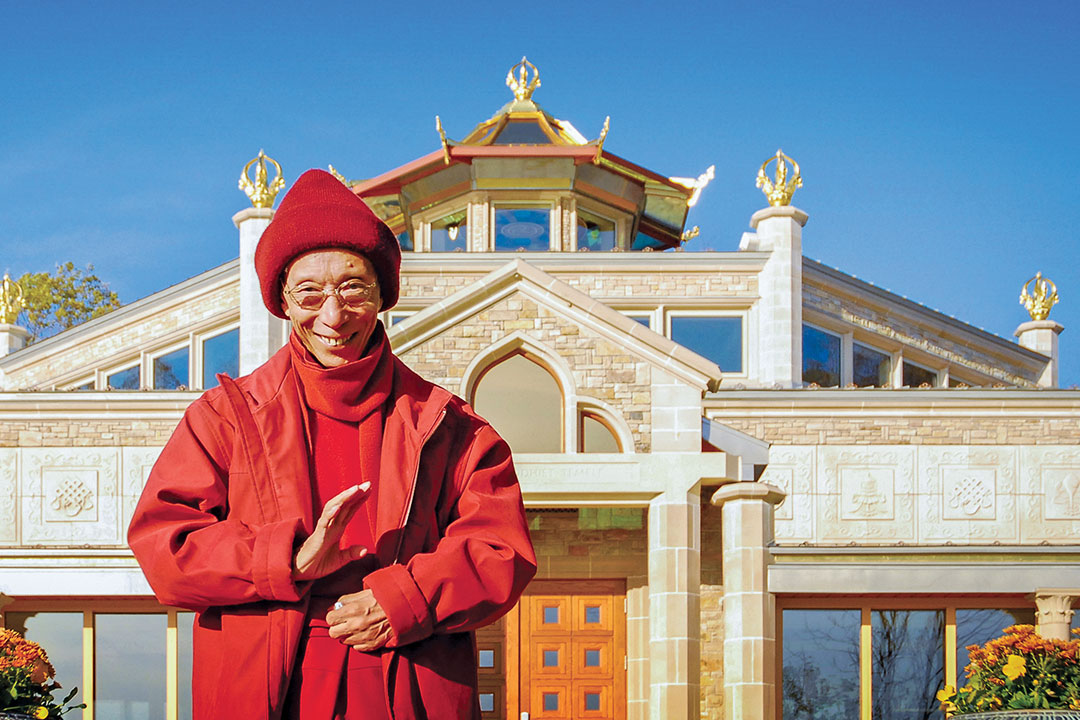 A Special Presentation
Seeing that people of the modern world could not easily access the real meaning and value of these precious instructions, Geshe-la has spent his life preparing and refining a special presentation of Buddha's teachings that fits comfortably with busy modern life. He has done this while remaining completely true to Buddha's original intention.
23 Books,
1200 Meditation Centres and Branches
The author of twenty three highly acclaimed books on Buddhism, he is a truly international Teacher who presents Buddha's teachings in ways that everyone, regardless of nationality, religion, culture, gender or age can easily understand and apply to their modern daily life.
Not only has he authored this profound body of work, but he is the founder of an unequalled worldwide network of Kadampa Meditation Centres and Temples for world peace that host study and meditation programmes, courses, retreats and international festivals which he refers to as 'Spiritual Holidays'.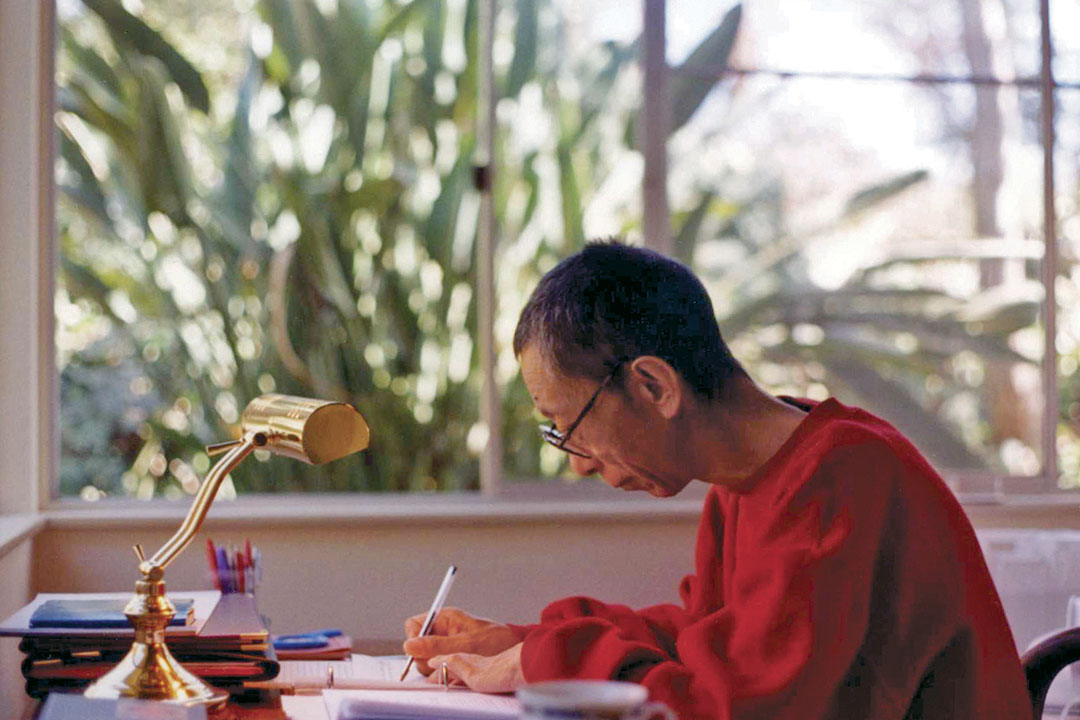 A Simple Yet Profound Message
Today, thousands of people around the world are experiencing the immense, practical benefits of applying his life-transforming teachings. Venerable Geshe-la's message is as simple as it is profound: all suffering and problems, as well as the solutions to these problems - and the causes of lasting peace and happiness - are found within the mind.
Discover the works of Geshe Kelsang Gyatso
Here you can see Geshe Kelsang Gyatso's collected works of twenty-three books in their suggested reading order. Click on a book for more information.