Essential items for practitioners.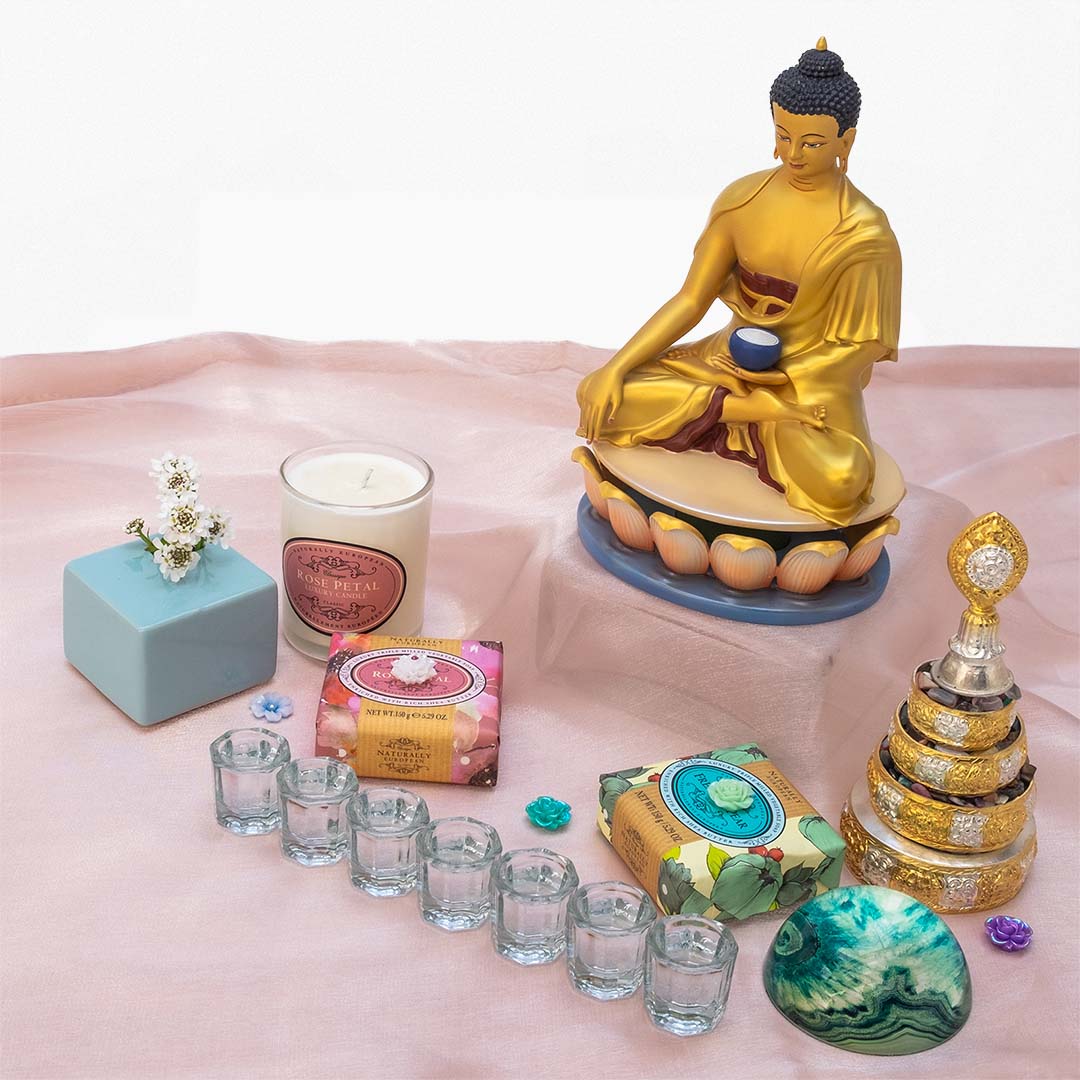 Qualified statues of Buddha Shakyamuni and other enlightened beings. Stupas represent the enlightened mind of a Buddha.
With a mandala set we can create and offer an entirely pure universe to the holy beings, and in this way create vast merit.
Malas are essential for reciting mantras and can also be used to create and offer a pure universe to holy beings. Mala bags are used to safely keep malas.
Accumulate merit though the practice of making offerings in front of your shrine and statues.