Author and Founder of Modern Kadampa Buddhism
Author and Founder of
Modern Kadampa Buddhism
Author and Founder of Modern Kadampa Buddhism
Venerable Geshe Kelsang Gyatso Rinpoche
Venerable Geshe Kelsang Gyatso Rinpoche, or Geshe-la as he is affectionately known, was a fully accomplished meditation master who held the very essence of Buddha's teachings in his heart.
The founder of modern Kadampa Buddhism, and the author of twenty-three highly acclaimed books on Buddhism, he was a truly international Teacher who presented Buddha's teachings in ways that anyone, regardless of nationality, religion, culture, gender or age, can easily understand and apply in their daily life.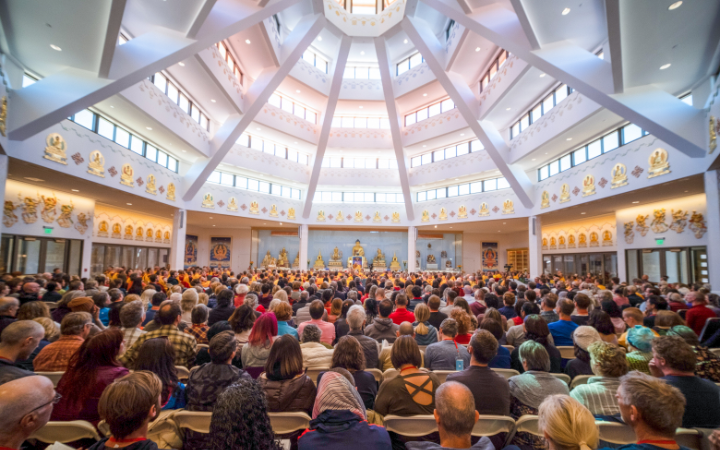 Life Transforming Teachings
Today, thousands of people around the world are experiencing the immense, practical benefits of applying his life-transforming teachings.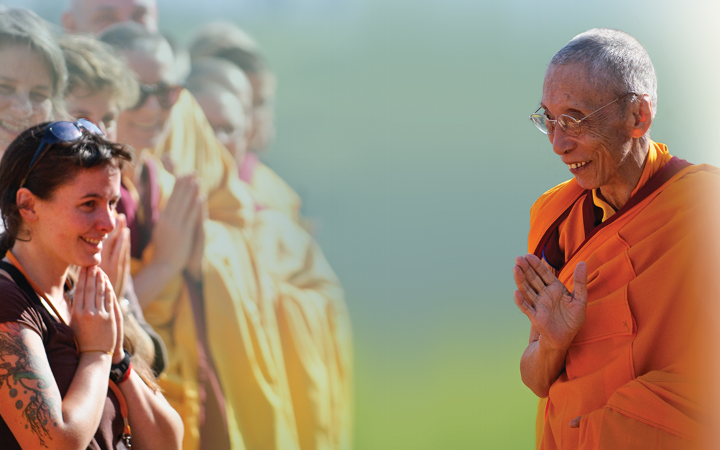 A Simple but Profound Message
Venerable Geshe-la's message is simple but profound: all suffering and problems, and the solutions to these problems, can be found within the mind.
Geshe Kelsang Gyatso's remarkable books are clear and accessible, yet they contain the essential meaning of all Buddha's teachings. Suitable for people at all levels of interest, these books offer wise advice and genuine guidance for everyone in these troubled times.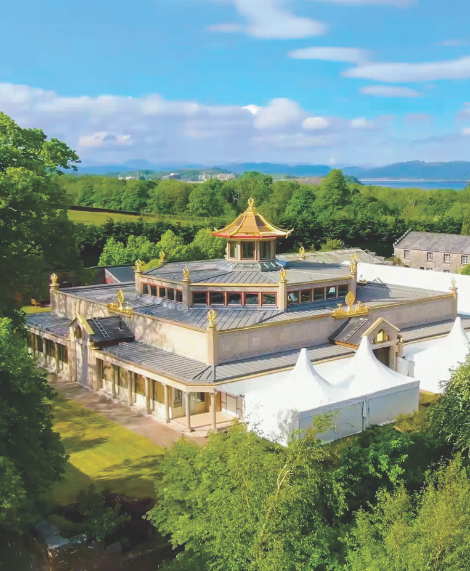 Geshe-la is the founder of the Kadampa Meditation Centers and Temples for World Peace throughout the world that host study and meditation programs, courses, retreats and international festivals. These Centers and Temples provide an unequalled worldwide network of spiritual support.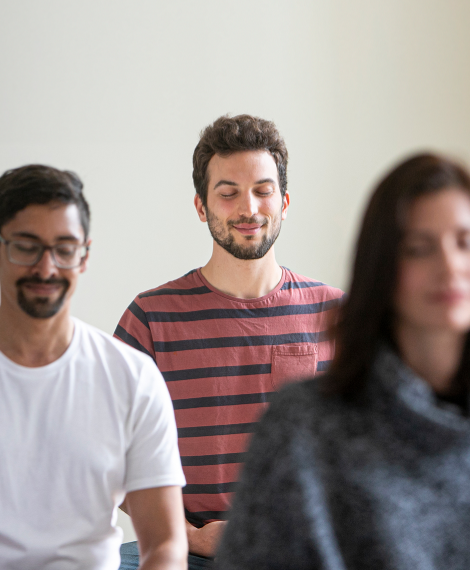 Thanks to Venerable Geshe-la's extraordinary kindness, internal scientific methods to accomplish inner peace are now available to everyone. This humble monk has touched the hearts of countless people throughout the world, and inspired them to take a blissful journey to lasting happiness.
How to Build a Pure World
How to Build a Pure World
Recognizing the difficulty that people of the modern world have in accessing the real meaning and value of Buddha's teachings, Geshe-la has spent his life preparing and refining a special presentation of Buddha's teachings that fits comfortably with busy modern life. He has done this while remaining completely true to Buddha's original intention.